Get Ready for Fall in 7 Easy Steps
The air feels crisper as the days grow shorter. Before you know it, the leaves will be putting on a show, the trick-or-treaters will be at your door, and you'll be pulling out your favorite cozy sweaters.
As we turn toward fall, here are some ways to get ready for the cooler months ahead. At Mutual of Enumclaw, we want you to be prepared for whatever Mother Nature may dish out. Taking a little time now to prepare for the changing season can make all the difference down the road.
Here are seven tips to keep in mind as we fall into autumn.
1. Prepare for Power Outages
With windstorms tending to be more severe in the fall, and fire season lasting longer,
the risk of power outages increases
. Here are some useful recommendations to help you prepare:
Have one or more coolers on hand to store perishable food, should a power outage last longer than a couple hours.
Try to limit opening refrigerator and freezer doors. An unopened refrigerator will keep foods cold for about four hours.
Carbon monoxide kills. Never use a generator or other gasoline, natural gas, or charcoal-burning devices inside your home.
Keep your car's gas tank full, and stock up on nonperishable foods.

2. Get the Fireplace Ready to Roar
Colder nights are an invitation to cozy up around the fireplace. Resist the urge to light that first fire before having your fireplace inspected and your chimney swept of debris and nests. Replace fire extinguishers that have expired, and keep the area clear of anything combustible.
3. Give Space Heaters Some Space
When it's not cold enough to heat the entire house, you can easily warm up a room with a space heater. Avoid placing it near anything combustible like drapes or paper, and never leave it unattended.
4. Celebrate the End of Daylight Saving Time by Changing your Batteries
There's no better reminder to change the batteries in your smoke and CO2 detectors than when you switch the clocks back to standard time.
5. Be Careful When Sprucing up the Yard
An ounce of caution is all it takes to do fall yard work safely. Always place a ladder on flat, solid ground, and clear the soles of your boots or shoes of mud and wet leaves to avoid slipping. Fallen leaves can be hazardous. Make a habit of cleaning driveways and walkways.
6. Put the Boat to Bed
As boating season winds down, there are a few things you can do to safely store your boat. Change the oil and drain the coolant. Be sure to disconnect the battery and fill the tank with gas. Wash and wax the boat, and you may also want to invest in a boat cover.
7. Be Safe After Dark
Saying goodbye to summer is hard to do. As the days get shorter and temps remain mild, many of us find ourselves outside after dark. Consider wearing a reflective vest and carrying a flashlight when walking at night. Be alert to pedestrians, dogs, and cyclists when driving in the evening.
Autumn is a Wonderful Time of the Year
The kids are back in school. We're spending more quality time indoors. Now is a good time to focus on preparing ourselves, our families, our homes, and even our boats for the season ahead.
Find more helpful information in our Resources section.
Related
We've prepared some thoughtful tips to help prepare for one of the biggest weather challenges: power outages.
Prep for a Power Outage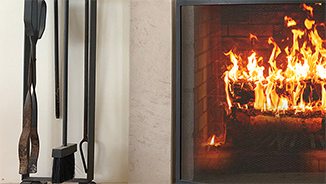 Keep the roaring fire where it belongs—in the fireplace. Here are some thoughtful ways to maintain your fireplace.
Fireplace Safety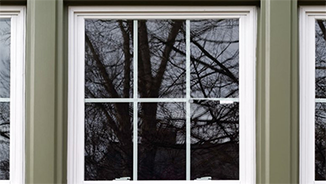 Learn what steps you can take to prepare for winter ahead of time, and prevent trouble later in the season.
Winter Home Prep
Home and Auto are best together.
Besides combining home and auto coverage, our Member's Best policy provides a collection of exclusive benefits.
Member's Best