Distracted driving needs our attention.
Each year, thousands of US motorists are killed and hundreds of thousands more are injured due to distraction-related crashes. Thankfully, there are things we can do to help educate drivers and inform better driving behavior.
Three Types of Distraction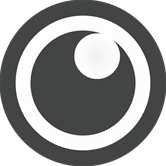 Visual
When a driver looks at anything other than the road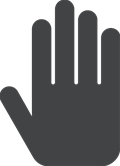 Manual
When a driver takes one or both hands off the wheel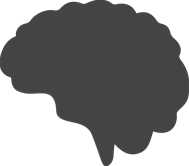 Cognitive
When emotions dictate driving behavior or disrupt focus

Driver Reaction Time
(additional feet needed to brake)2

Increased Risk of Accident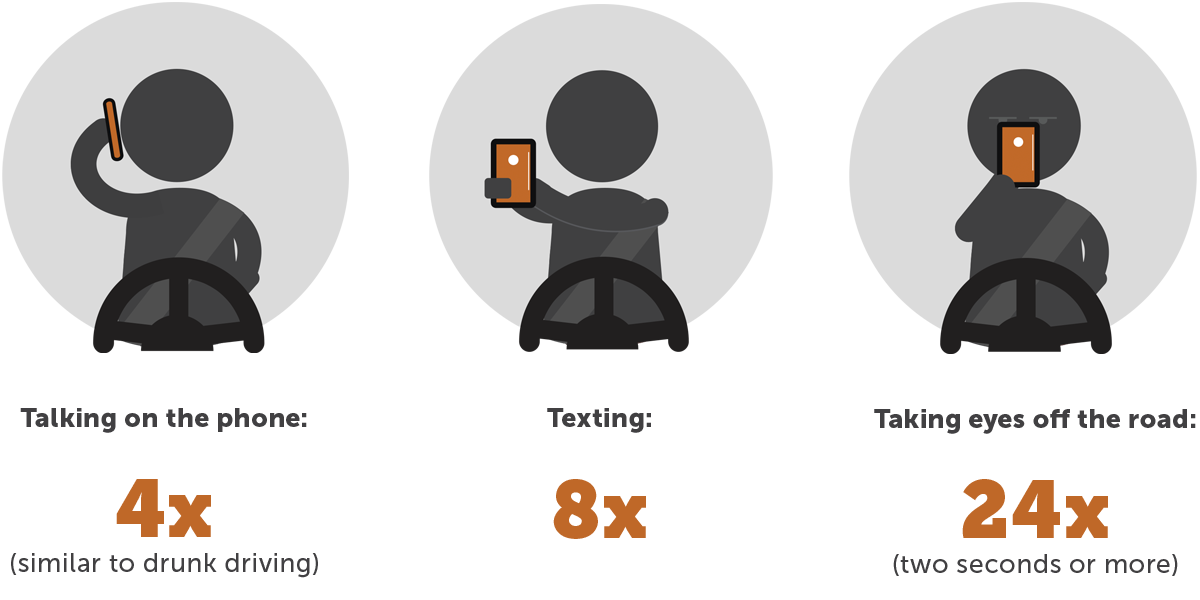 Know a teen driver? Check out teenSMART®, a driver safety program.

Distraction Latency
It was found that it takes drivers 27 seconds, after a distraction, to be fully engaged again.5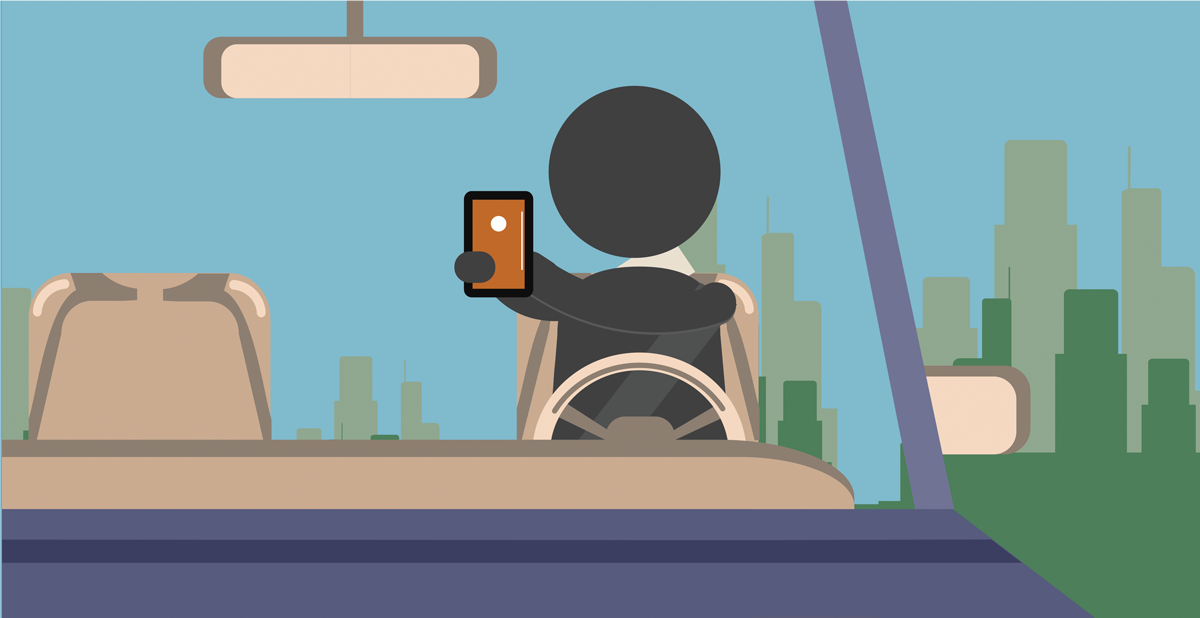 Related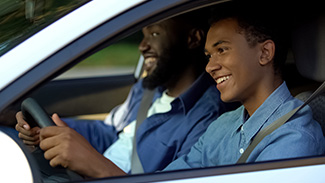 Help your teen become a safer driver and find out how you can receive a discount on your policy.
Teen Driver Safety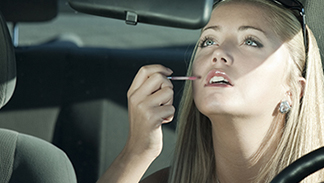 Thousands of distraction-related crashes happen every year. Learn some of our prevention tips to be safer on the road.
Distracted Driving Prevention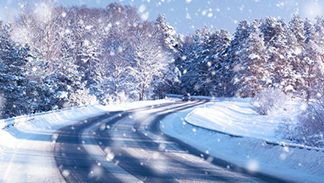 Even if you're experienced driving in harsh winter conditions, it's easy to find yourself stuck or stalled. Here are some tips to prevent trouble.
Winter Driving
teenSMART®: thoughtful training for teen drivers.
Help your teen become a safer driver and receive a discount on your policy for drivers up to the age of 21.
Teen Driver Training