Insurance can be confusing. We understand that. We know as well that starting a relationship with a new insurance provider can add to the confusion. It's natural to have questions. That's why part of our job is to help you make that transition as seamlessly as possible. With nearly 125 years in the industry, we've learned a lot about how to do that.
That objective, to make joining Mutual of Enumclaw as fast and easy as possible, is a key reason behind our thoughtful approach to member service. It's baked into our DNA, shared by our people and the independent agents who represent us, and rooted in our deep connections to the communities we serve.
Drawing on decades of listening to our members, we've compiled a list of our top 10 member questions — and the answers. We hope that by collecting the most common FAQs, perhaps even including questions you hadn't thought of yet, we can bring you some peace of mind about your future. Of course, if we've missed something you're wondering about, reach out. Our Member Services team is ready to help.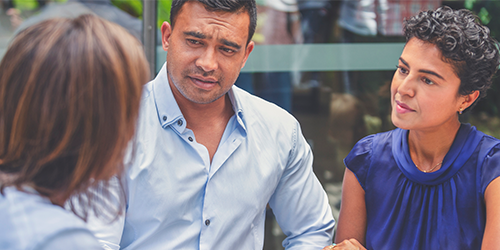 1. What's the value of an independent agent?
For us, it's all about the personal touch. So like many mutuals, our products are only available through local independent agents. These agents remain impartial to find you the best fit, guide coverage changes as your life evolves, live in the same neighborhoods you do, and can meet face-to-face when you need them. Plus, our agent partners can often identify coverage options and discounts other agents might not be able to find.
2. Why does being a member with a mutual insurance company matter?
As a member with a
mutual insurance company
, you're also an owner. And because mutuals are privately held, you have a real voice within the company. There are no stockholders to answer to. We think that makes us a more stable company and one that can better focus on long-term value.
In addition, as a mutual, we pool our members' premiums. This gives us the resources to pay for claims and pay our employees. We put any surplus into a reserve fund that can help us get through any challenging circumstances we might encounter.
3. What are the benefits of going paperless?
By opting for
paperless policy and paperless billing
, you enjoy the convenience of receiving notifications by email. You are alerted when billing and/or policy documents are available to be viewed on our member site. This includes everything from bills and policy declarations to late payment and change notices.
You can also instantly review these and other materials from anywhere, making paperless a fast and handy choice. And there's no risk of the documents being lost in the mail. Finally, there is the environmental upside that comes with saving trees. So
going paperless
also feels good.
Note that you will still see an invoice service charge if you haven't signed up for
Easy Pay
. This is because an invoice is still created with paperless; only the delivery method is changed.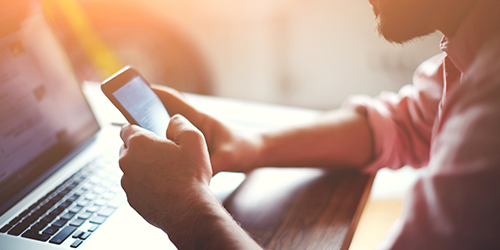 4. Why should I set up a member profile?
By setting up an online member profile, you are able to access a wealth of helpful resources and materials available on our
member site
. You can view your current bill, see your billing history, make a payment, report a claim, see discounts, and print ID cards for your vehicles. In addition, you can do all of that and more from just about anywhere and with no fuss.
Create a profile on our member site or mobile app
.
5. What are the benefits of the mobile app?
Our
mobile app
instantly connects you to an entire toolkit of services. From the convenience of your phone or other mobile device, you can file a claim, view your proof of insurance ID card, call for roadside assistance, locate a preferred repair facility, and much more. The app gives you greater confidence by putting information and help right at your fingertips no matter where you are. The app is a snap to download and is available for both iPhone and Android devices.
6. What is needed to add a new vehicle/driver?
At some point you may be need to add certain drivers to your coverage. This will be the case if the person drives the insured car regularly and/or shares the same permanent residence. It could be a teen or young adult, a live-in partner, or a spouse. You might also want to add children who live away at college if they drive your vehicle when at home. Another example might be someone who works for you and uses your car, such as home healthcare workers, housekeepers, and childcare workers.
You'll typically need to provide the following information to add a new driver: legal name, birth date, gender, Social Security number, and driving history. Occupation might be necessary as well. It's a good idea to discuss adding drivers with your agent or Member Services.
Want to add another vehicle? You'll need to provide the vehicle identification number (VIN), license plate number, and the vehicle's make and model. You may be asked about the mileage and condition of the vehicle as well. If you've taken out a car loan or you have a leasing agreement, you'll need to provide the name and address of the financing company or lender as well. For outdoorsy members, ask your agent about coverage for campers, trailers, motor homes, motorcycles, and boats.
7. What is the claims process, and what should I expect should I need to file a claim?
Our claims service is nationally recognized for being both fair and prompt. When something happens to you, your family, or your property, we are there for you, going above and beyond. Part of that is making the
claims process
as easy as possible.
You can
submit your claim online or by phone
. For the fastest results, have as much information ready as possible. In addition to your name, address, and contact information, you'll need to share your policy number and the date, time, and description of the incident, as well as information from anyone else involved. You will then be assigned a claim number that is submitted to a claims adjuster. That person will connect with you and evaluate and estimate your loss. We'll work together with you to resolve the situation.
8. Where are my physical ID cards?
If you've signed up for paperless policy documents, you will not receive a physical ID card. A digital version of the ID can be easily and instantly
accessed via our member site
and on our
mobile app
.
If you'd like a physical ID card, you can print one at home right away from your online account. If you'd prefer to receive a printed card in the mail, you can request one when viewing your policy online, or contact Member Services.
9. Does Mutual of Enumclaw have a six-month payment plan?
10. When should I consult Mutual of Enumclaw, and when should I check with my agent?
Ask your Agent about
Account reviews, including deep dives addressing risks or possible endorsements
If you should file a claim
Starting a new line of insurance (i.e., buying a commercial or farm policy and/or policies not carried by MOE)
Cancellation of, or changes to, an existing policy
Financial planning guidance
Questions on commercial or farm policies (except billing)
Lowering coverages (not deductibles), including potential needs or negative impacts
Ask Mutual of Enumclaw about
Any billing questions or requests, including payment actions (e.g., setting up recurring payments, EFT, paperless)
Starting a claim after deciding to file
Help with the member site, mobile app, or online access
Changes to your EFT-Easy Pay bank account; only MOE has the ability to update EFT payment information
Taking payments (in case that's preferred to self-service options or going through your agent)
Both Mutual of Enumclaw and/or your Agent can help you with
Questions about policy (including rate changes, insurance guidance, processes for potential future policy changes, and quotes)
Add or remove drivers to a policy; add or remove a vehicle; provide updated information about homes and vehicles
Knowledge is power. We hope by sharing answers to some of the most common questions we get from new members, we're equipping you to be a part of managing your coverages. For additional questions, check with your agent or reach out to us. We're always ready to help.
Related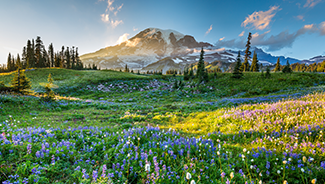 Thoughtful service is at the heart of everything we do. That's why we've created this handy checklist for new members.
New Member Checklist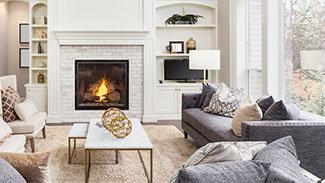 Keeping a detailed record of everything you own protects you in the event of theft or major damage. Learn how to create your Home Inventory.
Create a Home Inventory Record
A history of thoughtful coverage.
We were founded in 1898 by a group of local farmers who wanted to look out for each other. Although we have steadily grown since then, that same spirit exists today.
About Us